Cape Cod, The Islands and Newport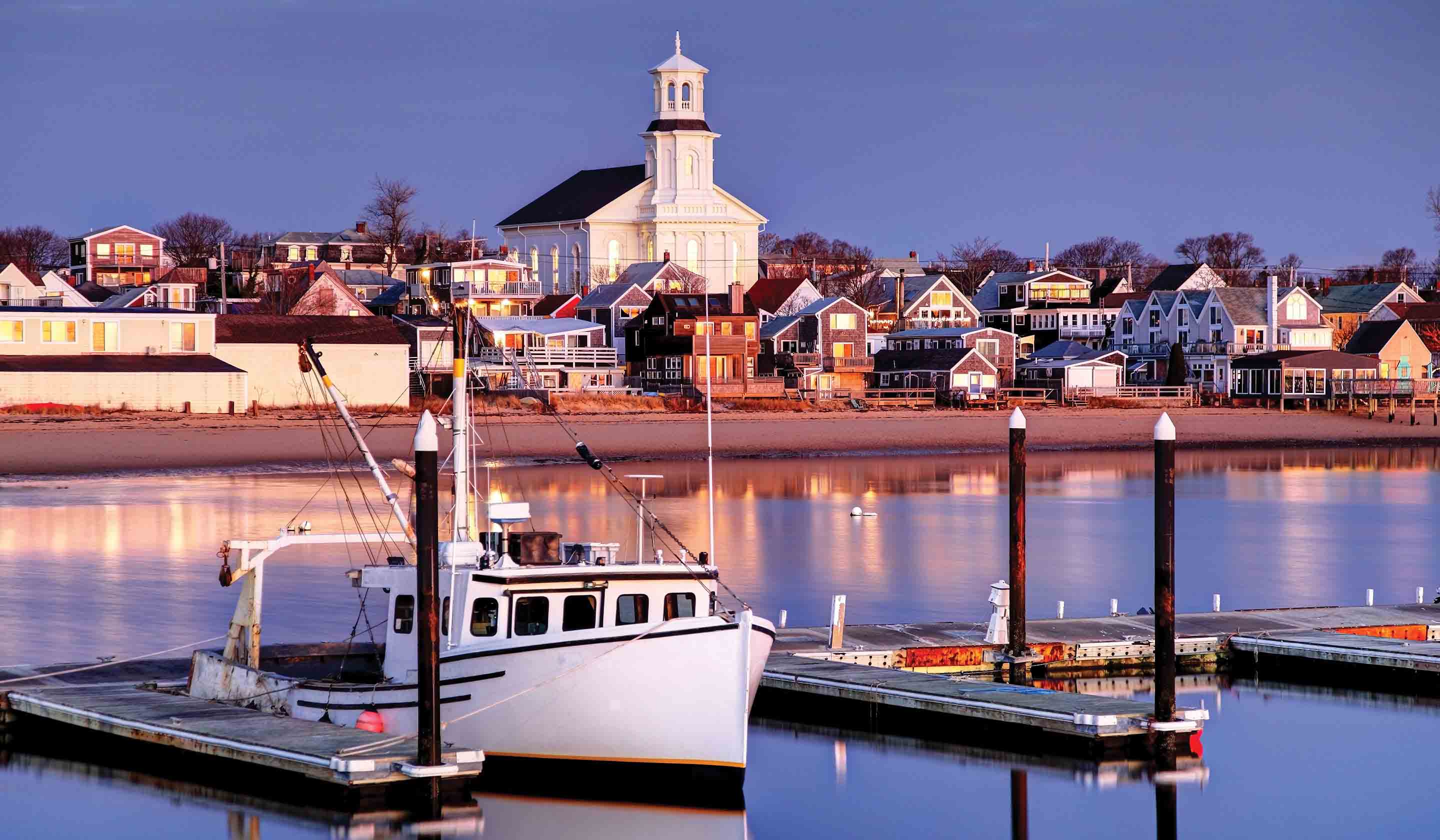 Cape Cod, The Islands and Newport

Quintessentially New England, Cape Cod captivates with a legacy of coastal delights, distinctively appetizing with traditional clambakes, whale watches thoroughly exhilarating, shore towns colonial in nature and historically rich and lighthouses that stand watch to guide mariners ashore. Its nearby islands, windswept and welcoming with oceanfront beaches and gabled houses that have weathered the centuries, each have their own tales to tell. Nantucket, once the whaling capital of the world, is today a popular vacation destination. Martha's Vineyard, home to hamlets unique in character, still retains its small town charms. Known for yachts and gilded summer cottages massive in size, Newport enthralls with stories about the wealthy industrialists who built their extravagant summer homes along its storied Ocean Drive. Enjoy a taste of life in each destination, staying in waterfront hotels in prime locations, dining on regional specialties and experiencing the pursuits and passions of the region like the locals do. Add in guided sightseeing to historic places and authentic insider experiences the celebrate its hidden gems, and discover the essence of Cape Cod, the Islands and Newport.
We're a company, and a family, of passionate travelers. As a family-owned travel company for over 97 years, our values and vision remain true: always do the right thing. Deliver more than what's expected. With journeys across 7 continents, in over 100 destinations and to 70+ countries, we keep moving forward to find new ways to enhance travel experiences that will be memorable for a lifetime – and we're honored to have the trust and guest satisfaction to be named to Travel + Leisure's "World's B
...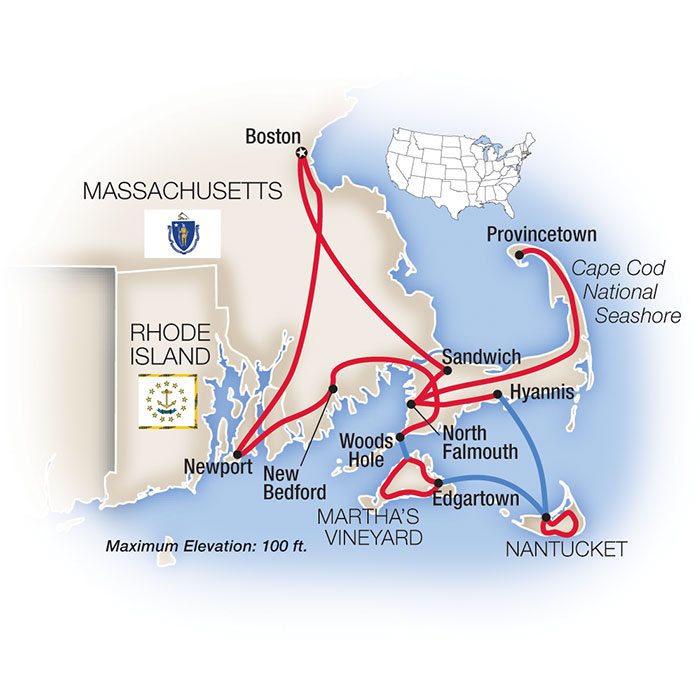 Day
Destination
1
Boston, Massachusetts, USA
2
Falmouth, Massachusetts, USA
3
Martha's Vineyard, Massachusetts, USA
4
Nantucket, Massachusetts, USA
5
Provincetown, Massachusetts, USA
6
Newport, Rhode Island, USA
7
Newport, Rhode Island, USA
8
Boston, Massachusetts, USA