Mountain Gorilla Safari: Kenya, Tanzania & Rwanda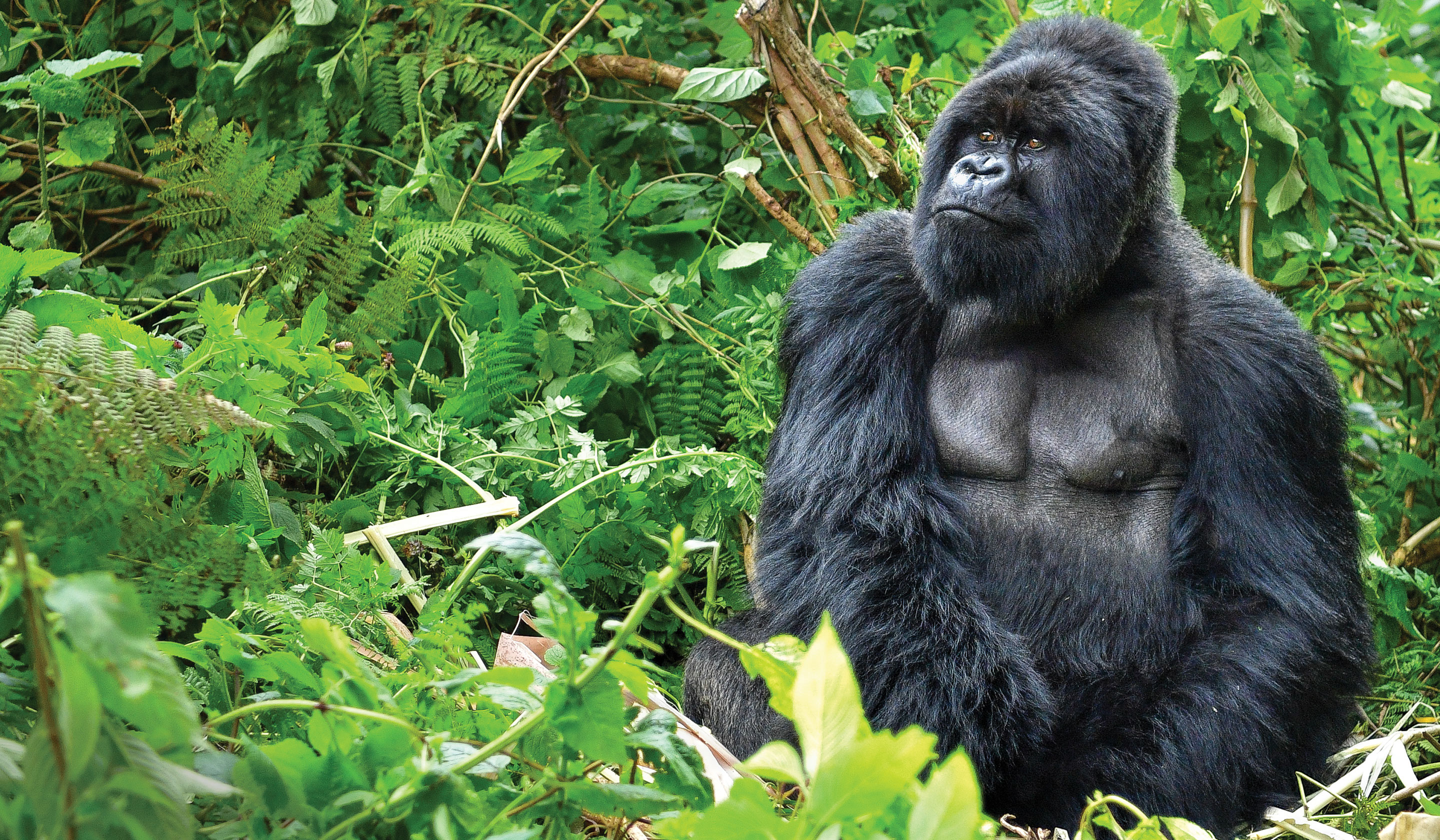 Mountain Gorilla Safari: Kenya, Tanzania & Rwanda

From the Big Five to silverback Mountain Gorillas, wildlife is the draw on this 16-day safari in Kenya, Tanzania and Rwanda, where game drives and a special mountain trek reward with once-in-a-lifetime encounters with animals, both endemic and endangered... highlighted by an opportunity to "meet" a gorilla family living in the wilds of Rwanda and a visit to the Dian Fossey Gorilla Fund Museum, dedicated to saving the endangered mountain gorilla. Gorillas in your midst... Spend the last three nights of your 16-day African safari to Kenya and Tanzania in Rwanda, home to some of the last remaining mountain gorillas on Earth. Learn insights and observations about gorilla behavior at private lectures and during a visit to the Dian Fossey Gorilla Fund Museum before your once-in-a-lifetime gorilla trek begins. A private porter will carry your provisions as an expert guide leads you into the wilderness for your gorilla encounter. Once the gorillas are located, you will have the rare opportunity to watch them interact with each other – and you if they choose! Your adventure includes talks by conservationists working to save these endangered gorillas from extinction. All departures are small groups, limited to 24 guests. Special experiences include; game drives in the national parks of Tanzania and Kenya; private lecture on famous elephants of Amboseli and anti-poaching efforts; a hot air balloon ride at dawn followed by a champagne breakfast in the bush; and a guided gorilla trek in Volcanoes National Park for a one-hour gorilla family visit and a private lecture on conservation programs underway in Rwanda.
We're a company, and a family, of passionate travelers. As a family-owned travel company for over 97 years, our values and vision remain true: always do the right thing. Deliver more than what's expected. With journeys across 7 continents, in over 100 destinations and to 70+ countries, we keep moving forward to find new ways to enhance travel experiences that will be memorable for a lifetime – and we're honored to have the trust and guest satisfaction to be named to Travel + Leisure's "World's B
...