Spectacular Canadian Rockies with Rocky Mountaineer (Goldleaf)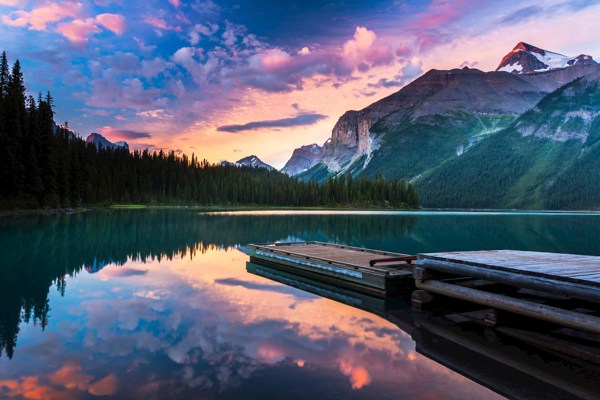 Spectacular Canadian Rockies With Rocky Mountaineer (Goldleaf)
Your exhilarating encounter with western Canada will have you enjoying breakfast in floral splendour, riding on glaciers and meeting a retired Mountie on your journey into the heart of the Rockies. Relax onboard the Rocky Mountaineer for two days of all-daylight rail travel through Canada's West and the Canadian Rockies.
Dining Summary
1 Welcome Reception (WR)
9 Breakfast (B)
5 Lunch (L)
1 Dinner (D)
1 Farewell Dinner (FD)
Must-see Highlights
: Explore Vancouver, Victoria, Jasper National Park, Banff National Park, Icefields Parkway, Columbia Icefield Adventure
: Visit Mt Robson Visitor Center, Maligne Canyon during a guided walk
: View Lake Louise, Stanley Park Totem Poles, Athabasca Glacier, Mount Robson, Bow Falls & Surprise Corner
: Scenic Drive along Icefields Parkway
Trafalgar Difference
Kamloops: In Kamloops, enjoy a Stays With Stories experience at The South Thompson Inn. Once home to a thoroughbred racing stable, this riverfront property still has the original brick manor and carriage houses.
Tour Differently isn't just what we promise, it's what we deliver.
Dream holidays without the stress of the 'what ifs', is what we do. We design our tours so you can experience the world differently. You'll get the personal service, attention to detail and ease you're looking for, while enjoying the unmissable experiences you've always dreamed of. Discover why Trafalgar tours have been trusted by 5 million guests and are proud to deliver the very best tours that you'll cherish for ye
...